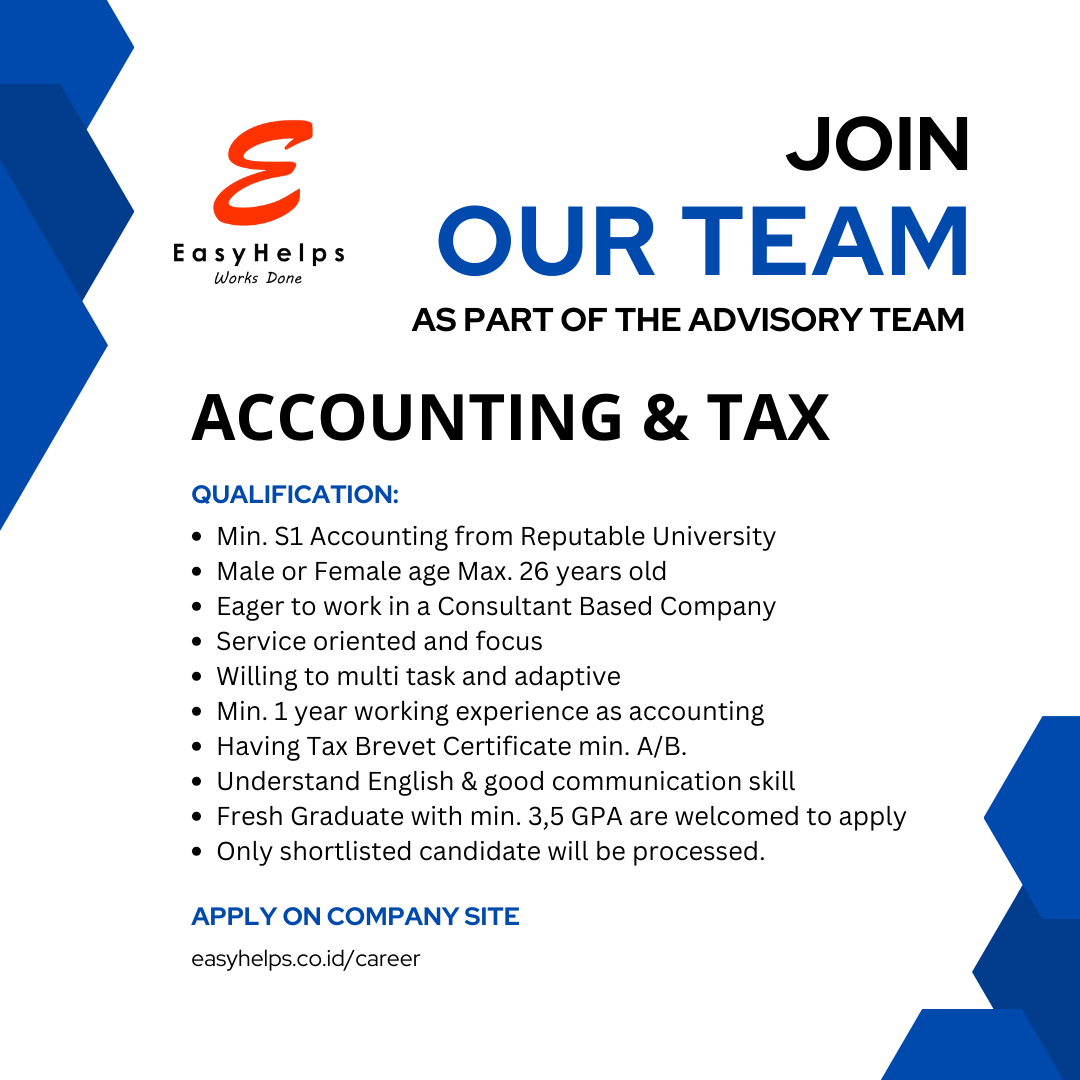 We are a service consulting company, that provides comprehensive corporate legal secretary services. Looking for a person who has the plan to start a new career in a business that he or she never worked before, or wants to challenge him/her self to have another working experience in consulting industry. From time to time we are keen to find people who have pleasant personalities and eager to learn new things to join our team member.
If you meet the requirement, please send your application letter, recent curriculum vitae, portofolio and photograph by email to alisa.karla[at]easyhelps.co.id
Employee Benefit:

Learning opportunities.

Collaborative working environment.

Employee Insurance.

Flexible working hours.

Office facilities.