Corporate Legal Secretary Services
Or Call: (+6221) 5020 8827
Vision: Being a business partner for every Clients to grow and develop together, and creates long-term cooperative relationships that have value and trust.
Mission: Participating in creating new jobs and helping every level of enterprises to move forward and develop their business for social and country development.
As a corporate secretary company and focus on providing solutions to the clients, we always offer services that are transparent and affordable within budget.
Orange was our corporate colour, orange logo gives a warm and vibrant impression. This color is a symbol of adventure, optimism, confidence and the ability to
socialize. Our EasyHelps words means we help client achieved their business goals with the best effort of our team.
Easy: Convenient, Simple, Light and Straightforward.
Helps: Lead, Assist, Support and Contribute.
#WorksDone is our tagline to simplified our company's goals which means that we focus on handle our work for clients until it's properly done in a very effective and efficient time.
MANAGEMENT SERVICES
Company Regulation and Standard Operating Procedures Preparation | Office Management System Audit and Review | Tax and Financial Report | Human Resources Administration
PARALEGAL SERVICES
Business Incorporation | Arbitration and Litigation Support | Corporate Law and Administration Support | Law Office Management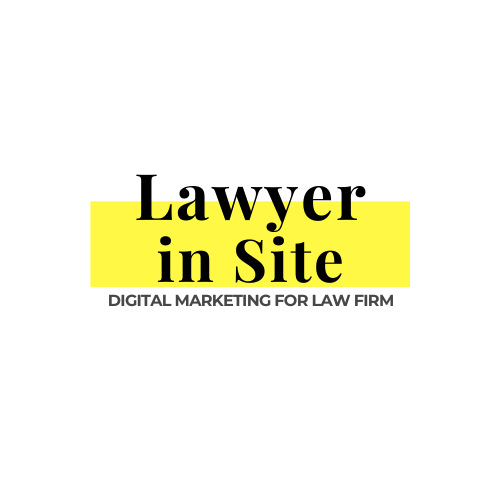 LAW FIRM MARKETING
Internet Marketing | Firm Profile Design | Media and Newspaper | Legal Content Creator | E-Newsletter Publication
SECRETARIAL SERVICES
Business Meeting Organizer | Business Proposal Preparation | Express Typing | Document Management | Minutes of Meeting
Company Rules and Standard Operating Procedures
Preparing company rules to develop office management activities as a standard regulation to give working direction and instructions to all personnel who work at the Company.
Corporate Financial Development and Tax Report
Assisting in the preparation of corporate financial and tax reports to meet the needs in understanding the company's business development
Preparation for ISO Certification Audit
Conduct an audit process of all management systems that has been running in the company to measure success in its achievement and as fulfillment of taking ISO quality management certification.
Human Resources Administration
Manpower planning and development
Drafting Employee Handbook
Performance Review
Job Positioning and Salary Structure
Job Descriptions and Key Performance Indicator
Business Incorporation
Business license registration
Notarial services and legalization
Manpower Management and Immigration Permit i.e RPTKA, ITAS and IMTA
Intellectual property registration
ISO 9001, ISO 27001, ISO 14001 registration

BPOM, SNI and Halal Certification 
Arbitration and Litigation Support
Arbitration proceeding support preparing hearing rooms, transcriptions and accommodations

Supporting in Litigation proceeding whether in or out of the Court

Providing comprehensive arbitration and litigation report

Legal transcriptions and word processing support

Legal translation and interpreter service
Corporate Law and Administration Support
Drafting or reviewing legal business contracts or agreements
Assisting in legal due diligence process for lawyers
Desk research of government regulations, procedures and updates to prepare legal memo
Field research of business legal documents and status of company data.
Law Office Management Support
Law office company regulations setup
Organization structure and employment rules
Standard operating procedures, job descriptions and KPI
Document management and control
Finance, tax and accounting for law firm
Digital marketing and business development strategy for law firm 
Business Meeting Organizer
Business Proposal Preparation
Express Typing
Document Management
Internet Marketing
Search Engine Optimization (SEO)
Keyword search from 10-30 keywords
Article Blogging and posting to high authority website
Preparing 4 legal articles based on search keywords
Backlink to Law Firm Website based on Search Keyword
Google Presence with Google MyBusiness
Guarantee Google Rank at 1st page search in 3 to 6 months
Firm Profile Design
Designing Law Firm Profile for Printing and Downloadable version
Logo and Corporate Identity Design
Preparing Law Firm Marketing Kit including its experience and expertise
Media and Newspaper
Help client post their law firm announcement to local or international newspaper, i.e: Kompas, The Jakarta Post, Media Indonesia, Bisnis Indonesia, Strait Times, and so forth
Help client post their law firm announcement at television news, i.e: MNC, Berita Satu and RCTI
Preparing proportional Layout text and images
Re-writing or copywriter draft of announcement
General shareholder meetings or business or company announcement will be post based on newspaper terms
Minimum size posting applied
Legal Content Creator
Preparing text writing for legal articles based on Client's marketing plan
Preparing law firm news and updates based on data and information from the Client
Preparing legal updates, i.e information on new regulation or other important issue that need to be informed to Client's network
Preparing image design for posting purposes
Maximum 4 legal articles and images per month
Social Media Optimization
Social media posting only at Linkedin, Twitter, Facebook and Instagram
Preparing images for content posting at Client's social media
Preparing short legal info for content posting at Client's social media
Creating Hashtag and keywords
Legal info contains legal updates from new regulations or important issues that need to be informed on Client's network
Maximum 2 content post per month
Legal info could contain client's office internal news and updates
E-Newsletter Publication
Email Blasting Setup using gmail account
Prepare Content Blasting Plan for 3 months
Legal articles preparation based on the plan
Blasting schedule 2x per months
Submitting Database Collection up to 2000 emails
PT EasyHelps Multi Solusindo provide a comprehensive corporate legal secretary services focusing in Management, Legal Assistant, Digital Marketing for Law Firm, and Secretarial Services.
We have 15 years of experience working in several multi-national companies, facing the problems of most companies' resources that are not taken seriously. The EasyHelps team is prepared to give the best qualities of services. With strong and good characteristics, we believe we could help the Clients reach their goals in professional ways. As a statement of capability and commitment we have obtained ISO certification from ASIACERT Accredited by IASCB on ISO/IEC 27001:2013.


 "ISO/IEC 27001:2013 Certified"
Comprehensive Solutions of Corporate Legal Secretary Needs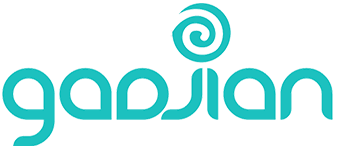 Frequently Asked Questions
Why need corporate legal secretarial services?
As a new comers in business or entrepreneurship journey, you must be focused on the essential issue on your business such as creating business plan and meet your new potential customers. Using our corporate legal secretary services will help you handle your to do list to be done properly especially in office management, finance and accounting, human resources, legal compliance and secretarial work. 
How Much It Cost?
We provide comprehensive corporate legal secretary services who help clients to give solutions for the needs of their business establishment and development. We offer a very effective services fee accordance with our team working experiences. 
What is Corporate Legal Secretary Key Benefit?
Our team consist on experienced corporate legal secretary. To be able to reach your goal as entreprenur or business owner, you will need expert to help you. Having EasyHelps team as your corporate legal secretary, will give you confident and security to focus more on your business. 
I Need More Information
Send us email to mail@easyhelps.co.id our team wil reply on your questions as soon as possible.
D r o p  Q u e s t i o n s
On How We Can Help You
CoHive 101 Tower, 10th Floor
Jl. Dr Ide Anak Agung Gde Agung No.1
Mega Kuningan Barat, Lingkar Mega Kuningan
Jakarta Selatan, 12950 – Indonesia
Phone: +6221 – 5020 8827
Hotline: +62812 – 10005154
Email: mail@easyhelps.co.id
Website: https://easyhelps.co.id